Welcome to The Rectec Digest – our weekly newsletter that shares best practice and hot-takes on Recruitment, HR and Talent Acquisition, as well as updates on how recruitment technology continues to revolutionise our industry.

Naturally, a lot of what we write about will be related to recruitment and tech, the shifting sands of recruitment culture and practice, and how tech is helping evolve our innovative industry into new and exciting places. After all, it's what we know!

But we're also going to be using our digest to point you in the direction of recruitment-lateral, thought-provoking pieces, opinions and stories – the stuff that in the heady day-to-day of connecting talent with business can get lost amongst the noise but we think contextualises and expands what makes our industry tick.

Finally, we're going to be using The Rectec Digest to champion our vendors and marketplace partners – the enterprises (some of whom will be reading this!) who are at the vanguard of recruitment tech innovation.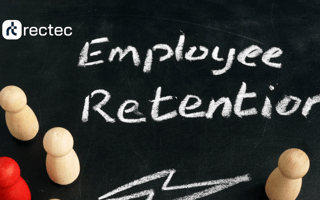 How does recruitment tech help retain staff?
The current recruitment market is tough. But retaining staff is, by some degrees, even tougher – read here.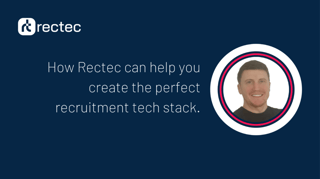 How Rectec can help you create the perfect recruitment tech stackHere at Rectec, we saw an opportunity – to offer something to employers and recruitment agencies that could revolutionise how they, amid their own digital transformation, could create the perfect recruitment tech stack – read here.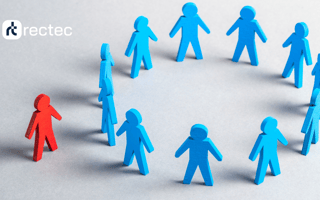 How does recruitment tech reduce bias in the recruitment process?
The impact of technology on bias reduction within recruitment is incredibly positive – but it's worth reminding us all how and why it's so important we all fight the good fight against bias within recruitment practice – read here.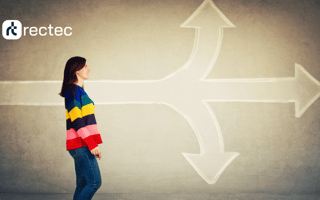 What is the difference between an RPO and an MSP?
Jargon-busting time. RPOs and MSPs are acutely different forms of recruitment, and understanding each term ahead of deep-diving into the recruitment market will give you a head start in your search for the perfect recruitment partnership – read here.
Are hybrid workers happier?
Well the research seems clear – "Nicholas Bloom, remote work expert at Stanford University in the US, says quit rates are down and satisfaction is higher at a range of global firms that offer hybrid work options, with attrition falling 35% at one tech firm"… read more
Is it me or is it getting crazier out there?
From domino theories to superiority complexes, there are a variety of reasons why customers lash out at customer service employees – something for the customer-focused of our readership to get stuck into… read more
Nearshoring is dead…long live Nearshoring?
And the inevitably positive impact on investing in domestic suppliers, workers, creators and providers… read more
The soft skills / hard skills debate has never really stopped raging within the recruitment space.
But in the age of remote collaboration, soft skills are rising the top of most in-demand employee must-have skills…again!… read more
How do we create resilient companies beyond the horizon of COVID-19?
Most importantly, how do companies – and people – create cultures of resilience that will create the sustainable future we need to coexist safely and prosper?… read more
Welcome to our first Digest! Getting a regular newsletter out to our amazing network of vendors, friends and industry leaders has been in the workings for months – I'm so glad to finally be in your inbox. Safe to say 2022 has been a bumper year at Rectec. We're continuing to go from strength to strength, connecting with fantastic new vendors and we've also launched the Rectec Marketplace, which, if you haven't heard yet, is evolving to revolutionise how employers and agencies connect with the right tech solution providers!

But, as we mentioned above, I want to use this Digest to connect with Rectec's network, to remind us all of just how innovative and truly game-changing the UK (and global) recruitment technology market is. So enjoy the read and drop me a message if you want to see us share anything you feel our network would appreciate – my inbox is always open. Rob Green, Founder & Director, Rectec

Connect with me