Our Partners
Rectec partner with a wide range of industry leading recruitment technology providers
Rectec partner with a wide range of industry leading recruitment technology suppliers. Our partners provide market leading Applicant Tracking Systems, Recruitment Agency CRM's and complementary technologies such as job marketing, remote interviewing, testing and assessments, DE&I, reference collection, onboarding, AI and automation, and more…
Every Rectec partner has been independently reviewed, evaluated and certified as part of our formal partner onboarding process.
Want to partner with Rectec?
If you're a solution provider and you're not already benefitting from partnership with Rectec, then please contact us today.
We provide fee-free services for vendors looking to increase brand awareness and generate new business.
Don't just take our word for it…
Our partners love working with us! Our unique service is changing the game for technology buyers and providers alike.
We act as a matching service for software vendors, doing all of the heavy-lifting to identify perfectly matched new customers.
We work with our clients to understand their requirements and educate them about tech – helping them to cut through the noise of a competitive industry and shortlist the best vendors, based on their specific business needs! Check-out what our clients are saying.
…Tracker have found the Rectec service to be invaluable for prospective clients. Many have come from existing systems that have been in place for many years, and simply don't know what is either available or important for a modern agency…
Andy Jones
CEO, Tracker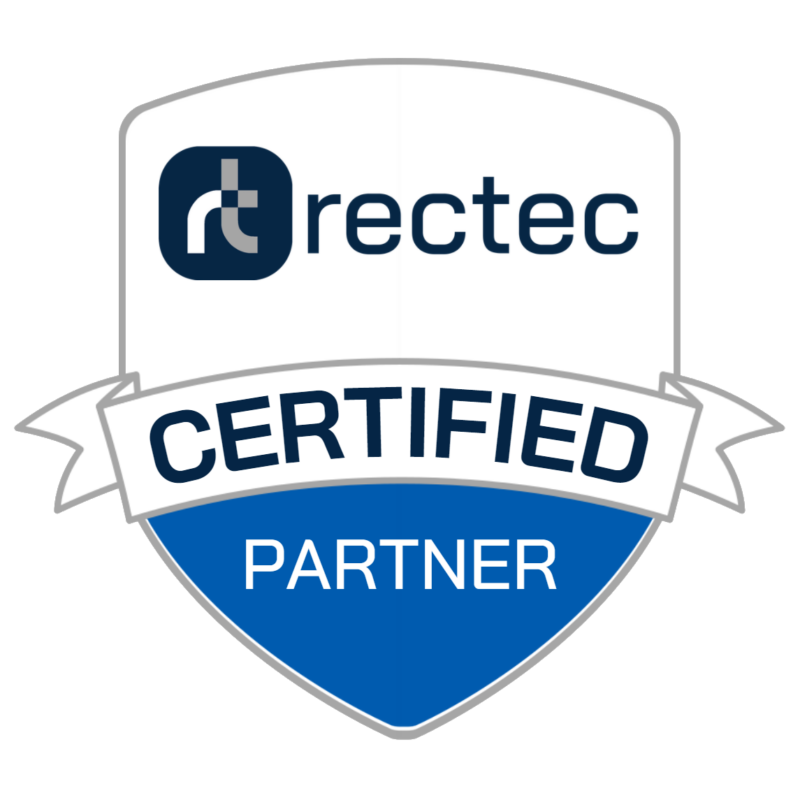 …Rectec Compare is hands down the best available data source in the UK to compare the best fit of multiple talent technologies against your requirements… Through our partnership with Rectec, iCIMS is engaged with several new clients delivering value to our clients using the iCIMS Talent Cloud.
Neil Hoey
Director Strat Alliances, iCIMS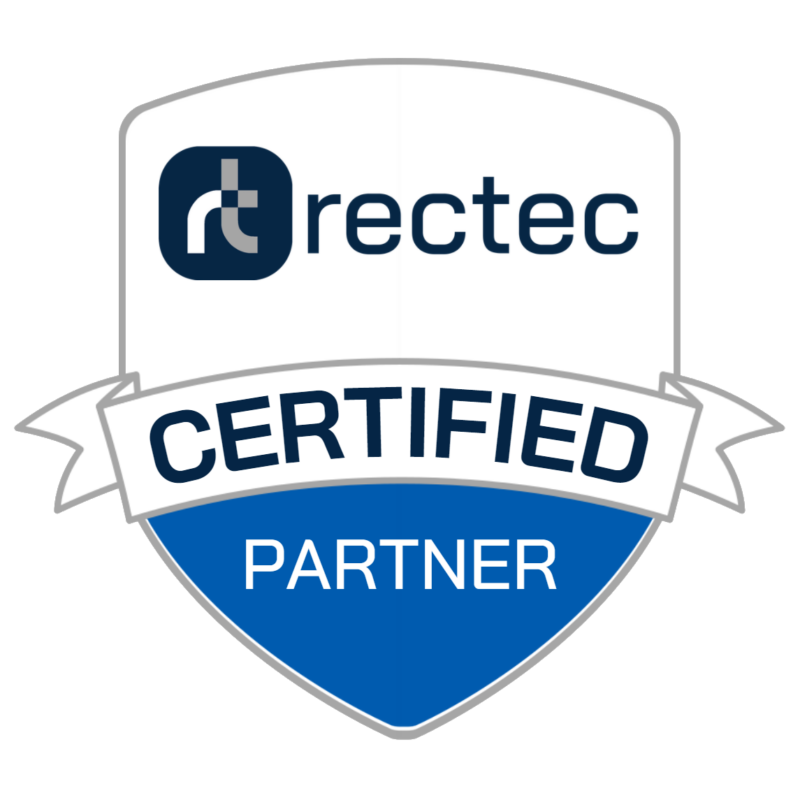 Rectec has become integral to how we work at Teamtailor! The quality of prospective customers that they send through always astounds us. The rest of the Rectec team make sure that the businesses that they pass through to us are informed, and are only working with us if it's a genuinely good match: something that is very hard to achieve in this saturated day and age. A quality service for both tech companies and for consumers.
Nate McLaughlin
Senior Partnerships Manager, Teamtailor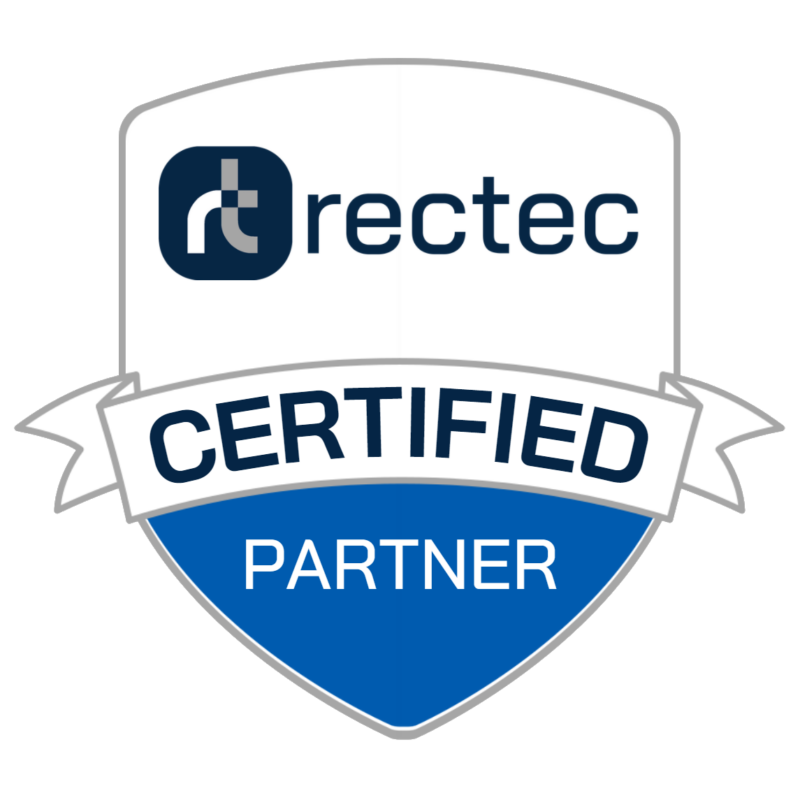 Rectec are really well connected in the UK recruitment community and know their stuff when it comes to what's available in the recruitment tech landscape. Rectec have introduced us to a number of new clients that are having a ton of success with Pinpoint!
Pete Van Neste
CRO, Pinpoint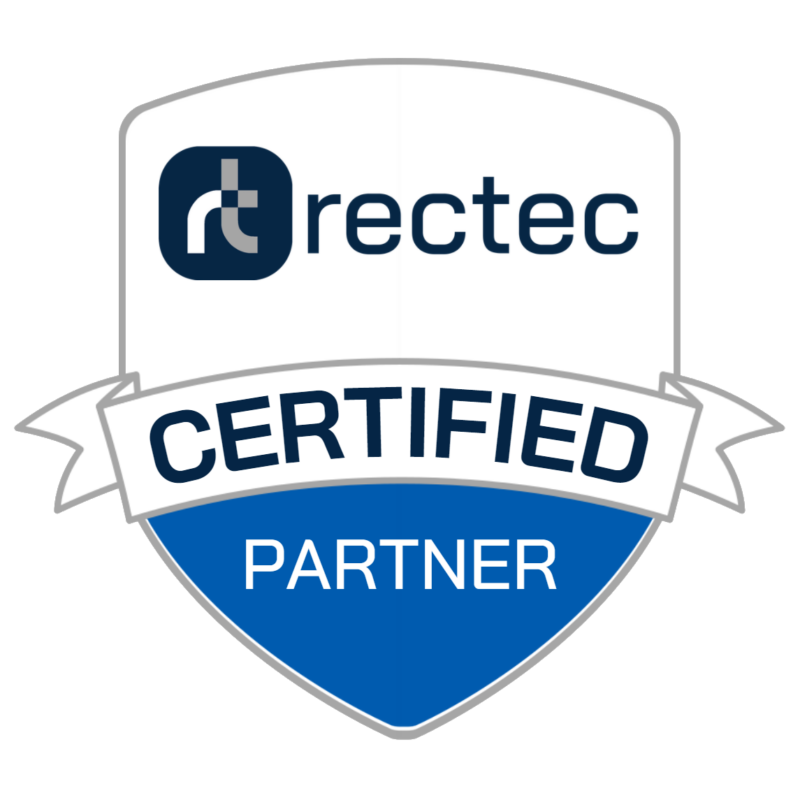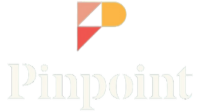 …They challenged us with live demo sessions, use case presentations, and a complete drill-down of features & integrations. Rectec is the real deal and completely legit. It is a great innovation drive for tech platforms, and a game-changer for tech buyers…
Ben Kaminsky
CEO, EVA.ai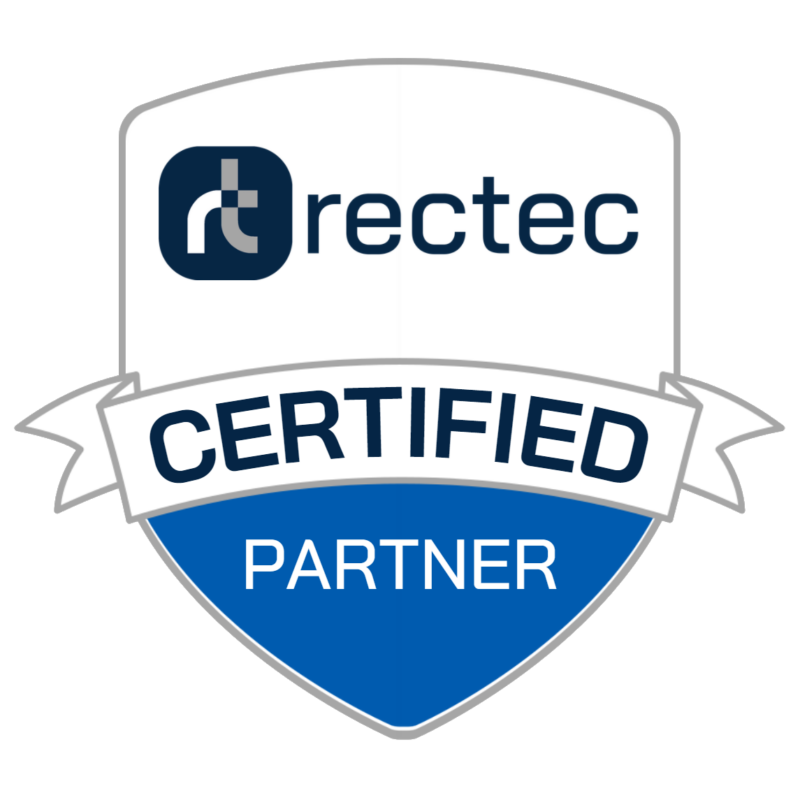 As a Vendor partner, we value the independent way Rectec Compare enables potential customers to see if Workable is a good fit for their HR software needs. The team is professional and great to work with. The partnership provides a steady flow of warm leads throughout the year which helps support our efforts.
Chris Gorsuch
Senior Manager, Partnerships, Workable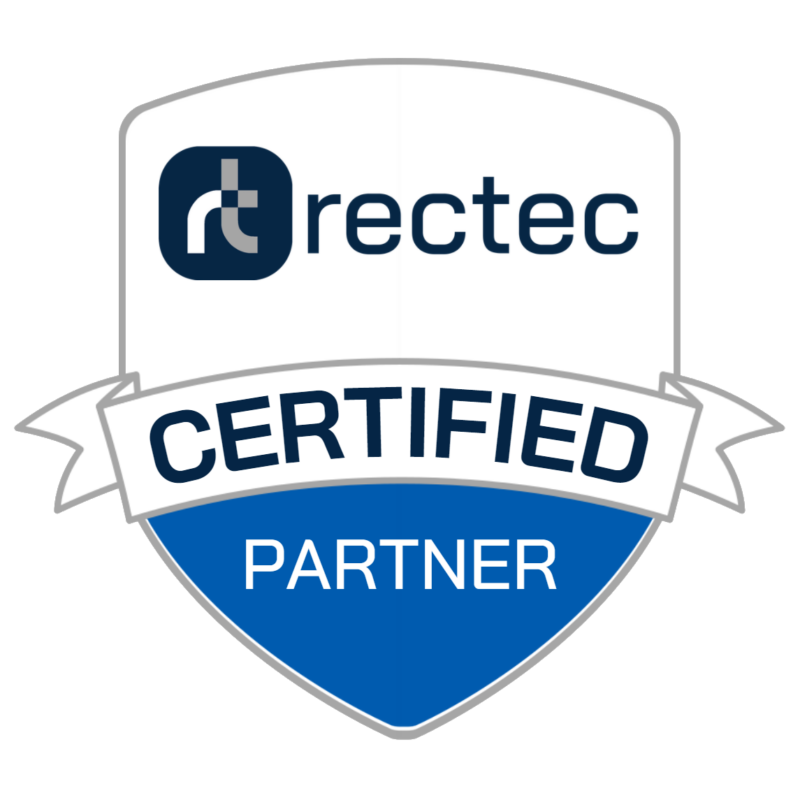 Rectec are proud to partner with the following Applicant Tracking System vendors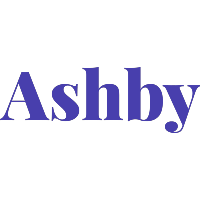 Not just another ATS. Unlock hiring excellence with Ashby's all-in-one recruiting platform. Empowering ambitious teams from Seed to IPO.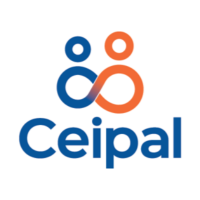 Using innovative AI and robust machine learning algorithms, CEIPAL offers a complete workforce management platform, including a fully integrated applicant tracking system.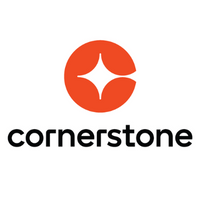 Cornerstone is a leader in cloud-based applications for talent management. The company's solutions help organizations recruit, train, manage, and engage their employees.

eArcu's Talent Acquisition Suite empowers some of the world's most progressive and influential brands to attract, retain, and onboard a talented and diverse workforce.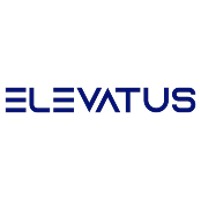 Elevatus is the multi-award-winning recruitment and video interviewing software that streamlines the entire hiring cycle – from creating job requisitions to onboarding new hires.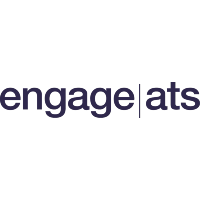 engage|ats aims to enhance every aspect of the recruitment process – from gaining approval right through to the onboarding of new hires. It's simple to use and can be configured to meet your end-to-end recruitment needs.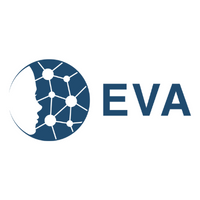 EVA.ai provide conversational AI & predictive ML, operating within a modular HR Tech Platform, that automates processes and personalises experiences, helps organisations to achieve both growth and sustainability with HR 4.0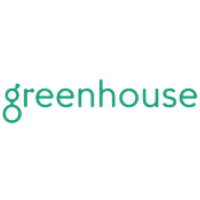 Greenhouse is the hiring software company. More than an ATS, we create the right technology, know-how and support that businesses need to be great at hiring.
Agility sits at the heart of a product range that we've been designing, building and refining since 2008. We create systems that enhance the experience for both client & candidate.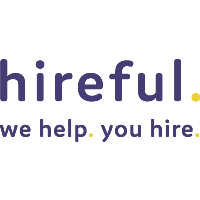 From streamlining & automation to attracting the right talent, whether you've got 100 staff or 5000, hireful offers an ATS you'll wonder how you ever lived without.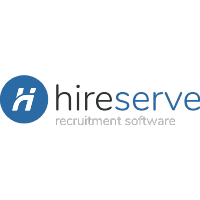 Hireserve ATS is a stand-alone Talent Management and Applicant Tracking System, designed specifically to streamline and strengthen the hiring processes for in-house recruitment teams.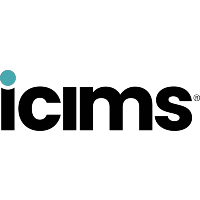 The iCIMS Talent Cloud is a single recruiting platform that delivers transformative solutions across every stage of the talent journey.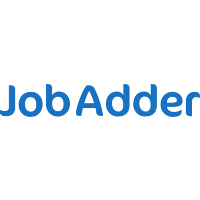 JobAdder is a global recruitment software solution that helps tens of thousands of agency and in-house recruiters from around the world, find and manage talent more effectively.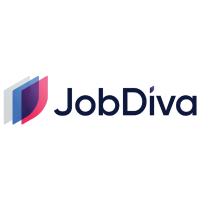 JobDiva, the leading global ATS, is delivered to clients via the cloud. JobDiva stands as the top-tier ATS, defining the path of innovation in staffing technology.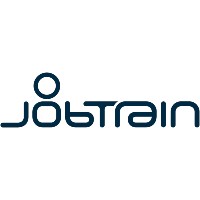 By tailoring the right applicant tracking and talent acquisition platform to each organisation, we free recruiters to focus on what really matters: people, skills and opportunities.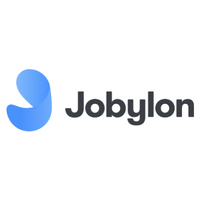 Jobylon is a modern Applicant Tracking System used by midsize and enterprise companies globally. With an intuitive user interface and high flexibility for customization, Jobylon is designed to help you make your hiring a success.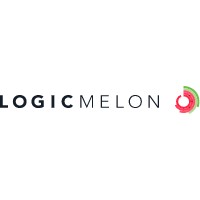 Candidate management made simple with smart recruitment software, including job posting and performance reporting.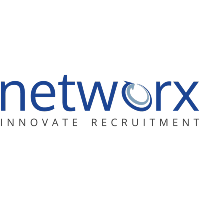 networx is a leading provider of simple, clever recruitment software and services to support in-house recruitment teams and HR professionals to attract, engage, manage and onboard top talent.

Occupop is a modern ATS that utilises AI & automation technology to help HR & Recruitment teams spend less time on admin tasks and more time speaking with suitable candidates.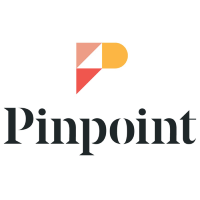 Attract, hire, and retain top talent with Pinpoint the applicant tracking system designed for in-house recruitment teams, with unlimited support included.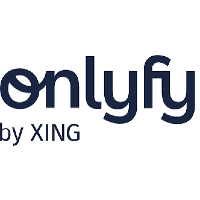 onlyfy one, the successor to Prescreen, are taking the changed requirements in recruiting into account. onlyfy one is much more than just applicant management. It is at the heart of a modern recruiting process.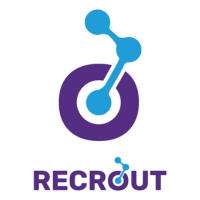 Recrout offers a user-friendly Skills based ATS platform that includes a unique match engine, an integrated multi-job poster, a smart talent pool builder, and an integrated assessment module.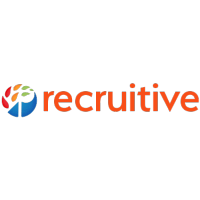 Recruitive's award-winning ATS, Recruitment Software, Careers Website Design, Media Purchasing & Managed Recruitment Services makes them a one-stop-shop for hiring teams.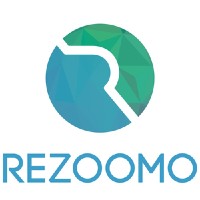 Rezoomo is your core recruitment solution, with an ATS, CRM, CMS, Integrated Career Page options, Multi-Job and Social Posting, Talent Pipelining, Video, and Audio features.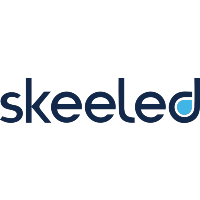 skeeled is a predictive talent acquisition software that leverages the power of behavioural science and AI technology to help you make successful hiring decisions.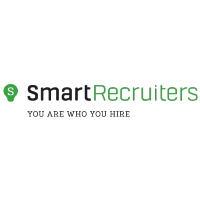 SmartRecruiters is the Hiring Success company that connects people to jobs at scale. Over 4,000 businesses worldwide rely on SmartRecruiters' cloud-based, enterprise recruitment software to attract, select, and hire the best talent.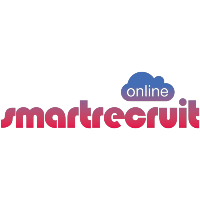 Smart Recruit Online combines both talent attraction and applicant tracking into a single solution. Attract and hire the best talent online in the fastest time and at the lowest cost.
Recruit to your full potential with Cornerstone. Our TalentLink platform is designed with our users, to support all their recruiting needs. Attracting and engaging the best talent.
The employer branding and recruitment software, loved by 100,000+ users and 3,000+ organizations of all sizes and verticals. Attract, nurture and hire top talent.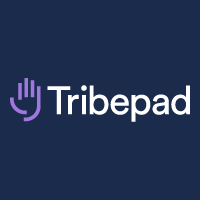 Tribepad's recruitment software empowers you to make smarter decisions, slash recruitment spend and time-to-hire, improve the candidate experience and ramp-up team productivity.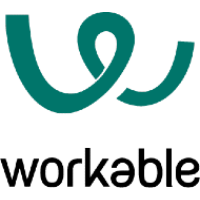 Workable is the world's leading hiring platform. We give in-house recruiters and hiring teams more ways to find more qualified candidates, and help them work together to identify and hire the best.

Transforming hiring into a science with AI. X0PA is an Artificial Intelligence (AI) SaaS platform that aims to save significant time and cost of hiring while maintaining objectivity in hiring.
Rectec are proud to partner with the following Recruitment Agency CRM vendors
20X is a popular Nursing and Care Agency Management System specifically created for nursing agencies. Using 20X can tremendously increase your productivity and profitability. With 20X, you focus on growing your business- while 20X takes care of running your agency.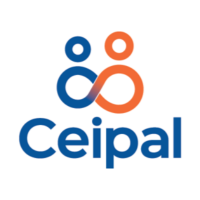 CEIPAL provides a fully scalable SaaS platform that automates both the front and back-office business operations for staffing companies. CEIPAL serves over 16,000 recruiters globally.
Versatile recruitment software for all permanent, contract, and temporary recruitment consultants. Chameleon-i offers a flexible recruitment database solution.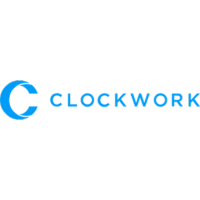 More than an ATS, Clockwork is a complete online solution built specifically for Executive Recruiters. It supports the entire retained search life cycle and facilitates improved client collaboration.
Colleague 7 is a browser-based Recruitment CRM purposefully designed to cater to the Permanent and Contract recruitment market.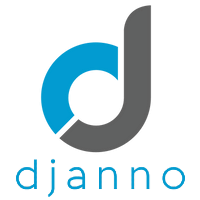 djanno is brought to you by a team of recruiters and recruitment software experts whose combined experience, skills, ideas and knowledge delivers software that saves you time and makes you more productive.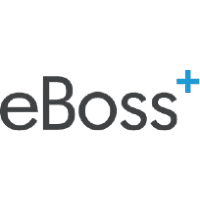 The combined CRM, ATS, database and shortlisting tool provides an all-in-one virtual office solution for faster shortlisting, more accurate candidate searches.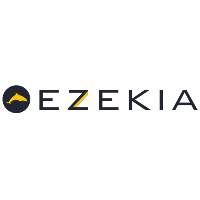 Ezekia is the leading software for executive search firms offering a business development and assignment management tool which is easy to use and customisable. Migration to Ezekia is quick and simple.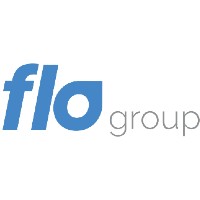 Cloud-based and fully integrated pay-and-bill software for the UK temporary recruitment sector. We help to transform the running of your business.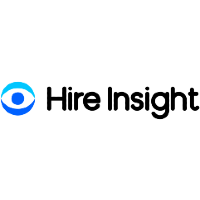 A powerful and easy-to-use platform that blends business development, ATS functionality and an informative client portal, enabling better hiring decisions and giving your business a genuine USP.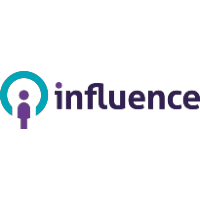 Our unique Recruitment CRM is designed to manage your entire recruitment lifecycle and incorporates the most advanced features available in any recruitment database software today.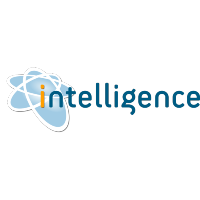 An ATS/CRM for small and medium sized recruitment agencies. Intelligence is designed to wrap around the processes within a recruitment agency to enable better, smarter and more efficient working.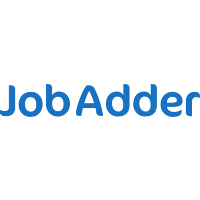 JobAdder is a global recruitment software solution that helps tens of thousands of agency and in-house recruiters from around the world, find and manage talent more effectively.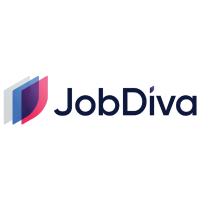 JobDiva, the leading global ATS, is delivered to clients via the cloud. JobDiva stands as the top-tier ATS, defining the path of innovation in staffing technology.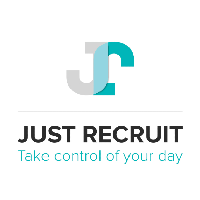 A modern CRM/ATS with the option of a fully integrated website. With simplicity & ease-of-use at its heart alongside exceptional customer service & affordability, you'll never change systems again.

Loxo is the #1 Talent Intelligence Platform and global leader in artificial intelligence recruitment automation software.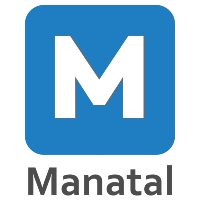 Manatal is the next generation of recruitment software, built with the latest technologies and designed to streamline recruitment processes from sourcing to onboarding and beyond.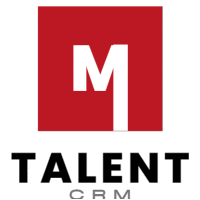 Established in 2020, MyTalent CRM was developed by Industry professionals to offer a robust and change agile solution to the recruitment industry. Our philosophy is to grow together. Commitment, creativity and teamwork make My Talent CRM stand out.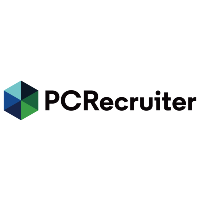 PCRecruiter serves thousands of customers worldwide doing permanent placement, third-party recruitment, corporate direct hiring, and staffing/contracting, with billions of dollars in placements made.
Pump goes beyond traditional recruitment CRM and ATS, built on the low code, no code Microsoft Power Platform, embedded with Microsoft Dynamics 365 Sales Enterprise and connected to Microsoft 365.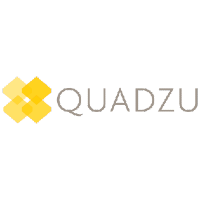 The Workforce Management Platform that ensures you have a consistent and compliant workforce supply. Quadzu informs you in real-time enabling you to flex quickly and reduce labour costs.
Recruit CRM is an end-to-end ATS + CRM system designed for recruitment & executive search businesses. Recruitment Agencies across 70+ countries trust Recruit CRM.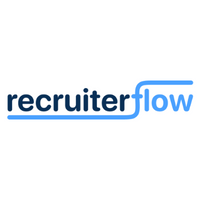 Recruiterflow is the complete ecosystem that helps you run and scale your recruiting & staffing business. It's an ATS, CRM, Analytics, Automation and Sequencing solution, purpose built for recruiting agencies!"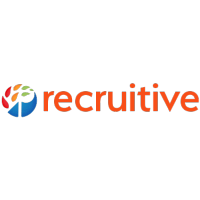 Recruitive's award-winning ATS, Recruitment Software, Careers Website Design, Media Purchasing & Managed Recruitment Services makes them a one-stop-shop for hiring teams.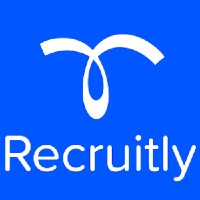 All the tools you need to run your recruitment business in one place. Recruit faster and smarter with our customisable pipelines, built-in job posting and out-of-the-box integrations with the tools you already use and love.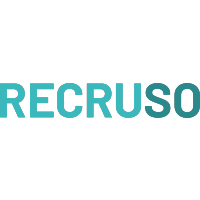 The go-to software for fast-paced temp recruitment. From worker registration through to online timesheets, worker & client apps and payroll & invoicing, Recruso is the perfect platform.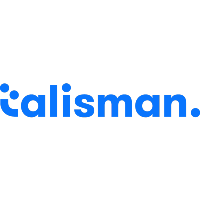 Talisman is a cloud-based platform for recruitment operations. Designed to eliminate the overblown, lengthy workflows of legacy software providers.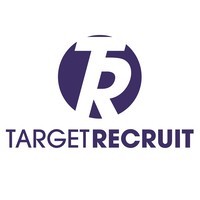 TargetRecruit is a comprehensive Enterprise Recruitment CRM & ATS solution built for Recruitment Agencies. TargetRecruit is built on Salesforce, the world's leading CRM.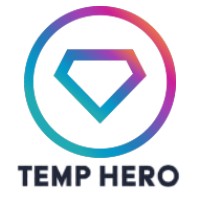 Temp Hero offer tools to help temporary recruitment agencies onboard and manage candidates with ease. Remove the need for spreadsheets, countless phone calls and multiple systems by using Temp Hero.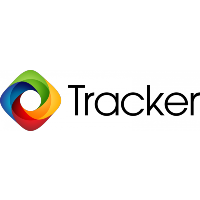 Tracker is a fully integrated Recruitment and Sales CRM designed for SMB staffing and consulting businesses. A leader in the recruitment software space, delivering an all-inclusive user experience.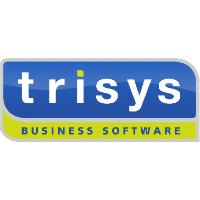 TriSys Business Software supplies powerful, scalable and extensible recruiting technology to recruitment businesses to help deliver significant return on investment through your success.
Rectec are proud to partner with the following complementary technology solution providers...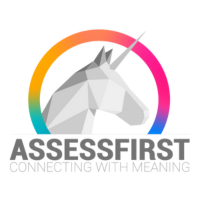 AssessFirst harnesses behavioural science and the power of AI to eliminate bias: allowing you to make the best decisions in hiring, management and talent development.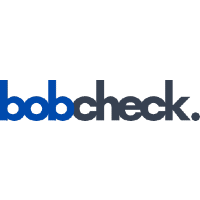 Don't let a recruitment fee get away from you! Bobcheck autonomously tracks your candidates employment history for changes and we'll alert you if they or your clients have gone 'behind our back'.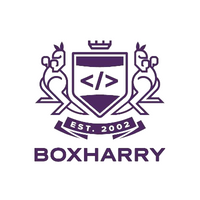 Boxharry is a digital agency, helping our clients build and support applications and websites. With 20 years of experience, we've got all the skills and knowledge you'll need to get your project built.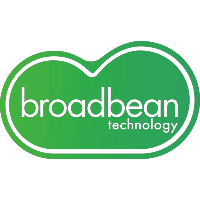 Supercharge your direct sourcing efforts and attract more talent with Broadbean, the World's #1 talent attraction and candidate sourcing platform.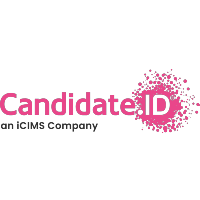 With features that will transform your Talent Acquisition strategy this award-winning software is the only product in recruitment which shows your recruiters which candidates are cold, warm and 'hire-ready' in real-time and which are the closest match to your job description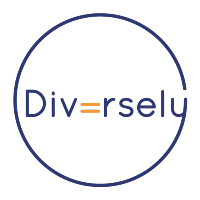 Diversely is helping companies to understand, track and improve their diversity levels across five key elements for clients like Cisco, McCann, Lloyds Register and Wavemaker.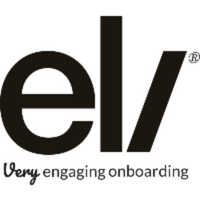 Eli is a multi-award winning onboarding technology used by organisations in 150+ countries worldwide to successfully transition talent from candidates to employees, through personalised and immersive onboarding experiences that set them up for success.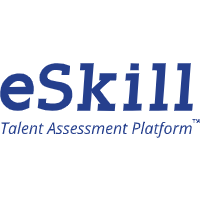 eSkill has candidate testing options for every size and type of organisation, providing an efficient, cost-effective way to prove a candidate's abilities. There are 465 pre-employment skills testing validated assessments in their library, as well as customisable assessment services.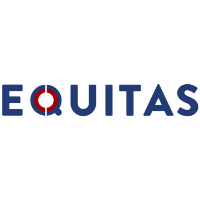 Equitas provide voice-led interview software that focuses on fair and inclusive hiring practices so that companies can build teams that represent the communities that they serve.
Meet your candidates before they walk through the door with myInterview! Recruiting made simple with video interviewing, ATS integrations, customizable branding, Smart Shortlisting and more.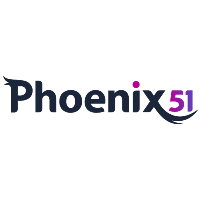 Phoenix51 is a talent assessment solution which significantly improves employee retention. With the embedded video, core data and people analytics tools, it has standardised, centralised and virtualised the entire people assessment journey.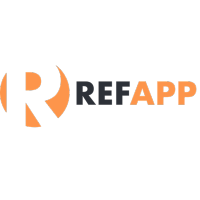 Refapp is a recruitment platform for efficient and in-depth reference checks that helps companies make successful hires. They make way for a better experience for recruiters, candidates, and referees.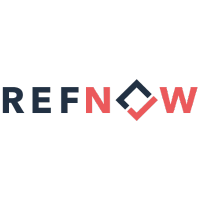 Reduce your time-to-hire with automated online reference checking software. RefNow allows companies to make smarter, more informed hiring decisions by providing online employment reference reports for your candidates.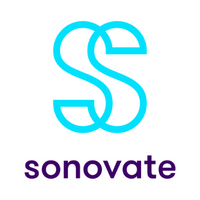 Sonovate provides finance and technology services to recruitment businesses, consultancies and labour marketplaces that engage contractors and freelancers across the world.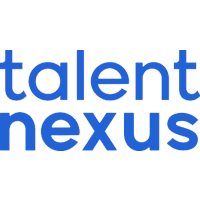 Get better results from your recruitment advertising. TalentNexus are a media buying agency, helping recruiters reach candidates faster and more effectively. Programmatic advertising, performance management, tracking and reporting.
The Scoop is for agencies to elevate their recruiters in a busy marketplace and help them build a consistent presence with their audience. Represent Recruiters in the best way and bring visibility to everything they do well.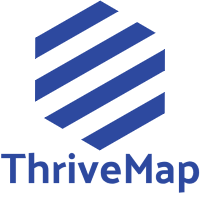 Realistic Pre-Hire Assessments that Reduce Your Employee Attrition. ThriveMap helps you hire better people that stay longer via "day-in-the-life" candidate assessments. Streamline your hiring process today.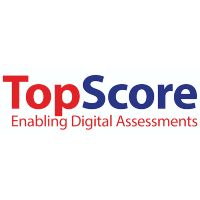 TopScore Tech are a provider of virtual assessment centre software. They provide a digital platform for virtual and paperless in-person assessment centres & interviews.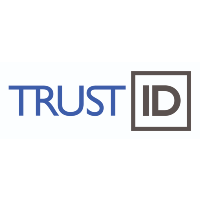 Identity document validation technology (IDVT) from a certified IDSP. Trusted identity checks with clear results for organisations of any size.
VONQ know how to advertise your vacancies to the right target group with the right message at the right price. Whether you are looking for 30 top talents or need to publish and manage 30,000 job ads.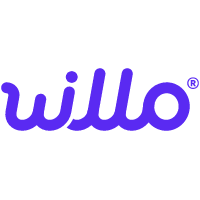 Class-leading video interview software to help fast-growing organisations discover and develop talented people. Our human-friendly interviews are easy-to-use, flexible and secure.
Rectec are also proud to partner with...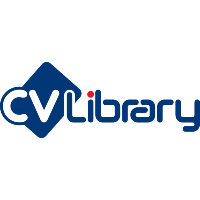 CV-Library is the UK's largest independent job board, with over 200,000 live vacancies from all industries nationwide available to search! Register your CV to start applying today. With simple search tools and instant job matches delivered to your inbox, it's never been easier to land a new job with CV-Library.
Created by in-house recruiters for in-house recruiters. The FIRM are a membership organisation that supports in-house recruiters across the industry. We provide practical, tactical and strategic support through resources, tools and events to connect, support, develop and inspire our members.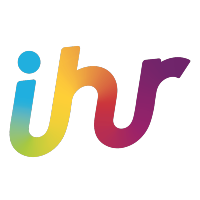 IHR is the largest and most engaged community for In-house Recruiters. Our 20,000+ community benefit from over 70 live and virtual events each year ranging from our 1000-strong exhibitions and high profile awards. Membership is free, why not join today?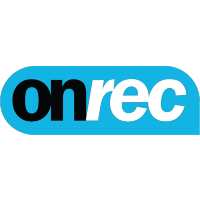 The Online Recruitment Resource. Onrec provide daily recruitment and HR news, a directory and events for HR Directors, Personnel Managers, Recruiters, Jobboards and Jobseekers.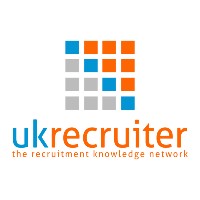 UK Recruiter is the leading dedicated news and networking platform for the UK recruitment sector. We connect recruitment professionals, both agency and in-house, with the information and individuals you need to make the best business decisions.
Want to partner with Rectec?
If you're a recruitment technology vendor and you're interested in partnering with Rectec, please contact us today.
We provide fee-free services for vendors looking to increase brand awareness and generate additional customers.