About Rectec
We're changing the way that recruiters buy software…
After years of passion for all things recruitment and recruitment tech, supporting dozens of organisations to dramatically improve their talent acquisition operation, Rectec was established in 2019 by Founder & CEO, Rob Green, with the aim of solving a common and painful problem for employers and recruitment agencies; finding and implementing the right Applicant Tracking System or Recruitment CRM.
With a strong background in Recruitment, Rob quickly established himself at global recruitment firm, Reed, in 2006 as an award-winning consultant, holding roles in both the UK and Australia. He went on to gain HR expeirence with a leading, global telco and that's where the journey began, with his first implementation of an Applicant Tracking System.
Rob has been living and breathing Applicant Tracking Systems ever since, working with hundreds of organisations around the world. He's worked in both RPO technology service delivery and as Head of Services for a global ATS vendor.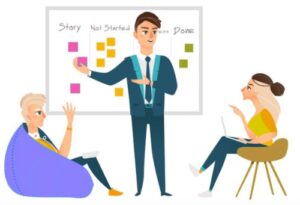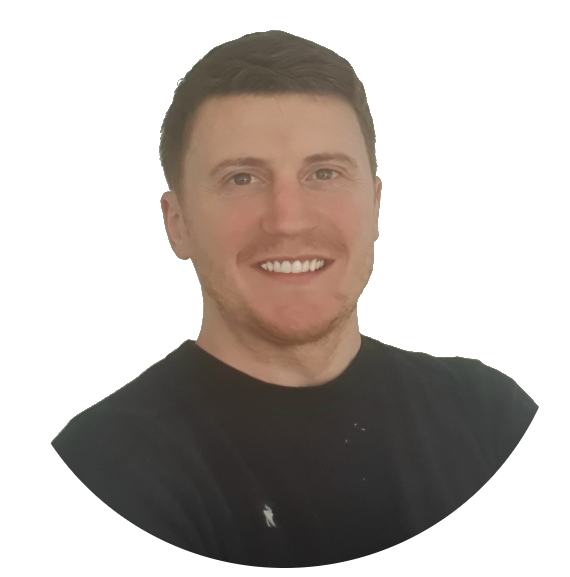 Managing my first ATS implementation project all of those years ago, brought together two things I love; recruitment and technology. I found my calling and there was no looking back..

Rob Green,

Founder & CEO, Rectec
Rectec was built on a genuine love and interest of Recruitment Technology, and years of experience working with organisations who've made the time consuming and costly mistake of choosing the wrong solution. Re-implementation often follows months, even years of pain, frustration and costs that could and should be avoided.
The Applicant Tracking System and Recruitment CRM markets have become over-crowded and hugely competitive, and there is a common misconception amongst employers that they all do the same thing – they don't. With over 450 applicant tracking systems in existence (and they're the ones we could find) we've learned that they all have their own unique "blueprint". When you consider that every organisations talent acquisition operation, business processes and business needs are also unique, then this really is a case of reviewing and comparing the wider ATS market to find the perfect match.
Rectec have solved this problem – we've developed a quick and easy to use recruitment technology comparison service that will identify your perfect ATS or Recruitment CRM in as little as 15 minutes. We've built-in a software assessment feature to help our users evaluate providers based on their specific business needs, and also developed a revolutionary, time-saving, RFI automation tool.
We've partnered with a wide range of industry leading technology vendors, and packaged up our extensive research, creating a centralised database of vendor information to power our unique recruitment technology marketplace. We've simplified the buying process, permitting quicker and more confident buying decisions, and creating long-term, harmonious technology relationships.
If you are looking for an Applicant Tracking System or Recruitment CRM then please register here to use Rectec Compare.
If you need even more reasons to work with us, then check out what our clients are saying…
What We Do
Throughout 2020, when the world faced some of the toughest times in history, we locked ourselves away and dedicated our time to solving a common and painful problem faced by employers and recruitment agencies – finding and implementing the right recruitment tech.
We've solved this common problem by creating a comprehensive range of comparison and consultancy services that we are extremely pleased to have launched in March 2021. We've designed our services to bring exceptional value to our clients. Subject to some terms and conditions, we offer completely fee-free comparison services, meaning you have absolutely nothing to lose by working with us, and everything to gain.
Here at Rectec, we've established truly unique partnerships with the best ATS and CRM vendors in the market, and are committed to helping organisations to find and implement an ATS or CRM they can be proud of.
We also provide a wide range of consulting services and would love for Rectec to be your first choice recruitment technology service provider. We love what we do, we're experienced, energetic, and strive for success, so you can rest assured that we'll always go the extra mile!
Find more reasons to choose Rectec by checking out what our clients are saying…
Register to use Rectec Compare here and if you'd like any more information at all about how we can help, please contact us today.
ATS and CRM Comparison
We provide a comprehensive, quick and easy to use Applicant Tracking System and Recruitment CRM comparison service to suit every organisation and budget.

Project Management
Managing and supporting end to end ATS and CRM projects is something we've been doing successfully for a long time. Our approach has been fine-tuned through years of experience.

ATS and CRM Consulting
Reviewing and optimising your existing ATS or CRM solution, to ensure your organisation is obtaining maximum ROI. We also provide expert advice on alternative solutions.

Recruitment Process Transformation
Working with your Recruitment and HR teams to maximise process improvement, introducing time saving and costs saving process change.

Reporting and MI
Helping you turn recruitment data into powerful, meaningful and visual Management Information.

Implementation Services
Ensuring your chosen ATS or CRM solution is implemented on time and within budget. We do all of the heavy lifting to minimise the impact to your day to day operation.

User Training
Implementing a new system requires an in-depth understanding of the product to ensure effective use. Our training services ensure that your users are skilled and confident.