Our clients love what we do…
The service was amazing!! Setting out to identify an ATS for your organisation can be incredibly daunting experience – no matter how familiar you are in the TA/HR field. However, Rectec are the road sign to what can feel like a very long and confusing journey. The clarity and ease Rectec provided when running through our requirements was quick and painless. Rectec Compare is easy to navigate, and the knowledge of the account managers is vast.

As a TA leader with a consulting background, I've searched for new TA technology countless times. Using Rectec Compare with my team, we were able to easily document our requirements, and create a long list of vetted vendors within the space of a few hours.
With the support of the Rectec team, we achieved a short-list within a matter of days with access to tools like ROI tender documents, demo checklists and scheduling support through the platform which was fantastic!
I would highly recommend anybody buying a new ATS/CRM system or reviewing your current tech stack consider working with Rectec.

Rectec was recommended to us at the beginning of our CRM journey, and became an integral part of our comparison and decision-making toolkit. The Rectec analysis provided a really good comparison of solutions based on the requirements we entered. We compared an array of features & benefits, costs, and whether the software included our must-have functionality and technical specifications. Being able to watch videos of the software and reach out to the companies directly really expedited our decision-making, so we were able to very quickly shortlist suitable vendors for demos. I would recommend Rectec without hesitation – 5 stars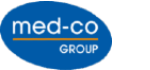 Selecting the best Recruitment software is a minefield. Even with over 25 yrs experience, the options available are bewildering. Rectec made it so simple and painless. Its solution simply did all the heavy lifting for me, upon knowing what my essential needs were and provided me with a list of suitable solutions for me in seconds. It then notified those companies to reach out to me. I implore any person starting up for yourself or even any existing company owner to give the tool a try. You have nothing to lose and everything to gain!

We just want to say THANK YOU!! We are hugely relieved to finally have a CRM/ATS to move forward with.
Rectec stuck with us until the end to make sure we could find a solution that worked. The process would have been infinitely more difficult without their support, so we are hugely grateful and couldn't recommend their service highly enough.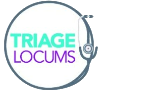 Can't thank Rectec enough for the help and support they provided in the early days of selecting our new ATS. Using their ATS comparison tool saved us lots of time and effort. It was an easy process and provided us with a relevant shortlist of ATS providers that we were quickly able to do our own research on before making a decision. I have since recommended Rectec and the ATS comparison tool to a number of people who are in the same boat I was in a few months ago.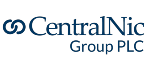 Rectec was easy to use and really helped us find the perfect recruitment tech solution for our business.

From the moment we engaged with Rob at Rectec we have received support and guidance throughout the process. It was great to have someone as a neutral to talk us through options and let us know what choices were out there. The alternative would have been searching for a needle in a haystack and we would have been concerned we had left out a viable option for us. Without the questioning tool and left to our own devices we would have given up I am sure, not to mention the time we saved narrowing down options fast.
I wouldn't hesitate to recommend Rectec – if you want to feel valued and supported then this is the only choice!

I thoroughly enjoyed the experience and it helped cement what I want. The result of the Rectec exercise was fab – would highly recommend!

The choice and range of recruitment software available can be overwhelming but Rectec Compare enabled me to very quickly narrow down the options suitable for us without having to go through hours of sales calls and system demo's. I was able to quickly shortlist down to two the best options, focus on quality conversations with those providers and then begin implementing a new system all very quickly, allowing me the time to focus on system design not sales meetings. I would highly recommend Rectec Compare to anyone contemplating new recruitment software.
Using Rectec Compare meant I saw some CRMs I wouldn't have otherwise known about. It gave me the confidence that I was making the right decision for my business.
I'd recommend it to other recruiters without hesitation.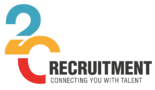 Rectec gives you clarity in a world of digital platform confusion, allowing you to make the best choices for your business.

We were looking for an ATS for a new JV between Sky and Viacom. It's a crowded market but Rectec took a lot of the pain out of the research stage by matching us with suitable vendors. We spoke to a shortlist of suppliers provided by Rectec and from there we landed on our chosen ATS. I would recommend anyone who is thinking about a new ATS or recruitment tech to utilise Rectec.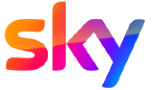 Really good experience, with so much HR tech out there in the market, it was great to go to one place to get a recommendations. It's a thumbs up from me 🙂

As we're always trying to be on the frontier of what software we use to evolve our recruitment business, I found Rectec to be a really informative and great user experience for us to find the most suitable CRM for our business. I highly recommend Rectec who go above and beyond to help, even though we're on the other side of the world!

We had the absolute pleasure of working with Rectec during our search for an ATS. This was a first for our business and with many ATS providers to choose from, their knowledge of the industry & their approach made the process simple and effective. Rectec were flexible and accommodating of our many requests, and handled large team workshops superbly, keeping the group on track and focused on the task at hand. Even when dealing with the complexity of our business, Rectec were very thorough and quick to come up with solutions while understanding our needs. We hope to work with Rectec again in the future and would highly recommend their services.

Rectec were super supportive during our search for a suitable Applicant Tracking System and responded quickly to our enquiry. The Rectec Compare platform provided confidence in our decision when selecting our chosen solution, and their expert advice was really helpful.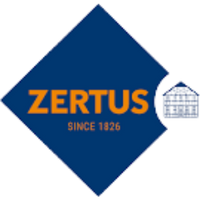 I found Rectec after many hours of searching for ATS/CRM solutions to improve our current operations. It seems my last hope, a search for "ATS for RPO", lead me to Rectec's great article on RPO and Recruitment Tech. After reviewing the services that Rectec provides, I immediately booked a meeting. We are now in talks with a shortlist of vendors that were previously unknown to me and are particularly well-suited to address our unique needs!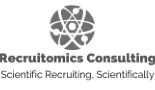 Choosing an ATS can be a daunting task at the best of times, with so many to choose from. Rectec Compare meant this process was shortened, as the shortlist truly matched our requirements. The Rectec team provided the support needed and within hours I'd been contacted by or contacted those on our shortlist to arrange demos to ultimately select the best option for where our organisation is and will be in the future.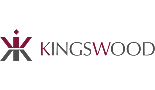 Rectec was an absolute pleasure to deal with and has actually made choosing a new ATS a quick and easy experience – words I never expected to say! Rectec is such a useful tool, this must have saved millions of hours for those in the recruitment space. I cannot recommend more highly.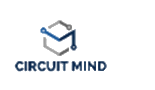 I can't thank Rectec enough for their slick and professional service in helping The CFO Practice select their CRM system. Their service recommended many systems we had already been considering, but we eventually chose one that we hadn't previously considered. We can't thank Retcec enough!

Having used a very basic Applicant Tracking System we wanted to upgrade and have a CRM that could incorporate what WE needed to run a successful recruitment agency. With so many on ATS and CRM systems on the market, I simply did not have the time to sift through each and every one. Rectec were fantastic from start to finish, they talked me through the initial questioning in order to find the right system for our business need and this gave me a list of the top 10 that matched my answers.
Demo's were arranged with the a select few that matched to our brief and now one perfectly fit system is being used daily by our consultants. Rectec took the stress away of having to trawl through pointless demos and matched the product with my requirements.
If you are looking for a new ATS/CRM system then look no further than Rectec. It saved me so much time and ultimately money by selecting the right system for our needs.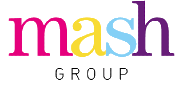 Choosing a new Recruitment CRM is a minefield, because there is so much choice and it potentially takes so long to choose.
Rectec walked me through the process and it quickly and easily whittled down the choices to ones that best suited my business. It was quick, simple and easy to use, and definitely saved me a lot of time. I'd recommend Rectec Compare to any recruitment business owner.

Need more reasons to work with us?
I love receiving feedback from clients I've worked with. Turning customer issues into time and cost saving solutions, is something I find extremely rewarding and motivating.
Rob Green, Founder & Director, Rectec
I had the pleasure of working with Robert whilst implementing TalentLink at West Sussex County Council, where Capita were the outsourced service provider. Robert was very knowledgeable and understood the recruitment technology landscape very well. He was also very personable and able to manage expectations in a complex project structure. I have no hesitation in recommending Robert.
Rob and I worked together during the implementation of the ATS at WSCC. We worked with the client to scope out the system to meet their needs. I found Rob to be very knowledgeable of the system and he was able to give sound advice during the meetings. I found Rob a pleasure to work with and I wouldn't hesitate to recommend him.
Rob and I worked closely together on the Rapid Improvement Event at SL for the on boarding process of ASWs, Rob was incredible to work with, quick to find fixes and always looking for ways to improve the structure of the database we were working with. He was intuitive to the needs of SL and was helpful and clear enabling SL to understand the process to which hiring ASWs had to go through. He was responsive, organised and knowledgeable, an asset to have on any project team. If you could cherry pick a professional project team of 'can do' type mentalities he would be top of my list. He is missed from the Capita team.
Rob provided us with a training session on iCams. Rob is extremely professional and approachable, provided very clear and easy to understand training and provided new shortcuts and ideas.
It was a pleasure to work with Rob on an ATS implementation. Rob is very knowledgeable, forward thinking, adapts quickly to change requests and is exceptionally skilled in his field. I find his enthusiasm and dedication to projects motivational and inspiring.
Rob listens to our gripes however small they may be and is innovative and dedicated in finding solutions. Because of his experience and understanding of recruitment processes and practice, he understands the requirements of our business and is able to offer new ideas and suggestions. Even when dealing with the most complex of problems, Rob is extremely thorough; never giving up and will find a solution or a work around. He is positive, patient and friendly in his approach meaning the customer comes away feeling valued and content
I have worked with Rob over a number of years on the implementation of an ATS and ongoing development and support. Rob is always willing to help and brings Year's of experience and knowledge to any project. His intuitive and professional approach has enabled us to develop and maintain a high performance system that meets the needs of the organisation. I look forward to working with Rob in the future.
I worked with Rob to implement a recruitment system. He was helpful and on hand to support throughout the project. He came up with suggestions and solutions to challenges along the way and helped keep everything on track.
Rob was my account manager for a number of years, I found him to be very knowledgeable & professional & would always come back to me if he didn't have a solution there & then. He's an asset to any business with his vast experience and ability to think outside the box at a fast pace.
Rob assisted Gemserv with the implementation of the hireserve system, which required specific tailoring to suit the way Gemserv manages recruitment both internally and externally. Rob was very flexible, service focused, and efficient in delivering to our many requests, which often changed several times. I highly recommend working with Rob, he is a clear asset to Hireserve. Thank you, Rob!
I've worked with Rob on the system implementation and transformation project for Essex County Council. His experience and knowledge in the field were keys to get the project to run smoothly and on time. Rob helped me and the team a lot during the system implementation to understand why some procedures were going to (or not to) work. It was a great opportunity to work with Rob as I have learnt a lot and wouldn't hesitate to recommend him.
I joined BuroHappold a little before Rob made his move to Hireserve. Having worked with him at Capita I was really pleased to discover that he would be the Implementation Consultant for the project to bring in our new ATS. I find Rob to be pragmatic and solution-focused, able to consider the options and work around problems and requirements to find a practical answer to even complex challenges. Rob draws on his considerable experience to offer suggestions and highlight potential pitfalls his clients may not have considered. He was unflappable even when managing the complexities of a global company with multiple stakeholders and is reassuringly knowledgeable as well as being confident to ask questions. It's refreshing to work with a consultant who has a 'do it now' approach and who delivers on follow-up actions. I would recommend Rob and his work wholeheartedly and I hope we get to work together again.
Rob is absolutely superb and most definitely not your typical tech person. He understands all things recruitment and HR and makes a significant impact with the right technology services, focusing on solutions and delivery. Fantastic project manager who truly enables and drives HR professionals to join the dots and translates this into transformational solutions quickly and efficiently and more importantly within budget. Rob can think outside of the box and will strive for workarounds to some very challenging queries. Would thoroughly recommend.
I worked with Rob on the implementation of the Hireserve ATS at the Shakespeare Birthplace Trust. As it was the first time I had implemented an applicant tracking system I was really grateful to Rob for his advice, experience and support throughout. Rob was excellent at planning the implementation, looking at ways to shorten the time, ensured we got the solution design and portal specification right, keeping us on track with progress. Rob was on hand to do our user training, and user acceptance testing, and always responded quickly to any queries. I am really pleased following the launch of our Hireserve ATS, our administration time has been reduced significantly because of it.
I worked with Rob on the implementation of iCams across Harris Federation. Rob was proactive and flexible in his approach to delivering our solution, a project which he helped manage efficiently whilst ensuing he was readily available for any support we needed both during, and post, implementation. With a thorough understanding of the recruitment industry, Rob is forward thinking and has the tenacity to resolve a problem quickly and productively
Let's Work Together!
If you'd like to talk to us about how we can support your organisation then please…