IHR Live London was another super exhibition, and like every event with the IHR crew, we were blessed with a great turnout and some excellent connections with the great and the good of the in-house recruitment world.
Every IHR exhibition we attend generates new conversations and opinions on the industry at large, and this event was no different. From the ongoing search for efficiencies, to how next-gen talent can be engaged, and how tech provides ROI in a fast-changing industry, conversation flowed and opinions were shared – all of which, naturally, we soaked up.
As a company that sits astride nearly a hundred recruitment tech providers, the Rectec exhibition stand becomes an idea-sharing space for guests to chat about what works (or doesn't work!) in their recruitment tech stack – and, as companies digitally transform, the contents of that stack are becoming ever more important and central to Talent Acquisition operations.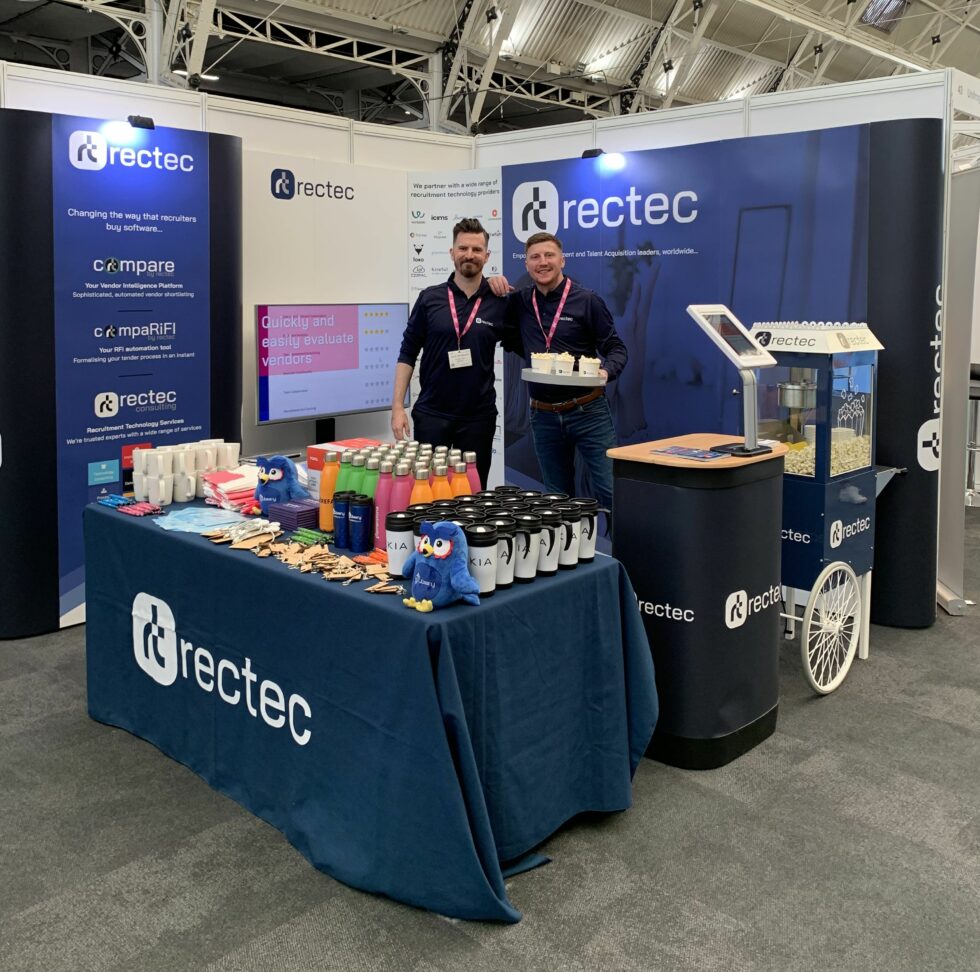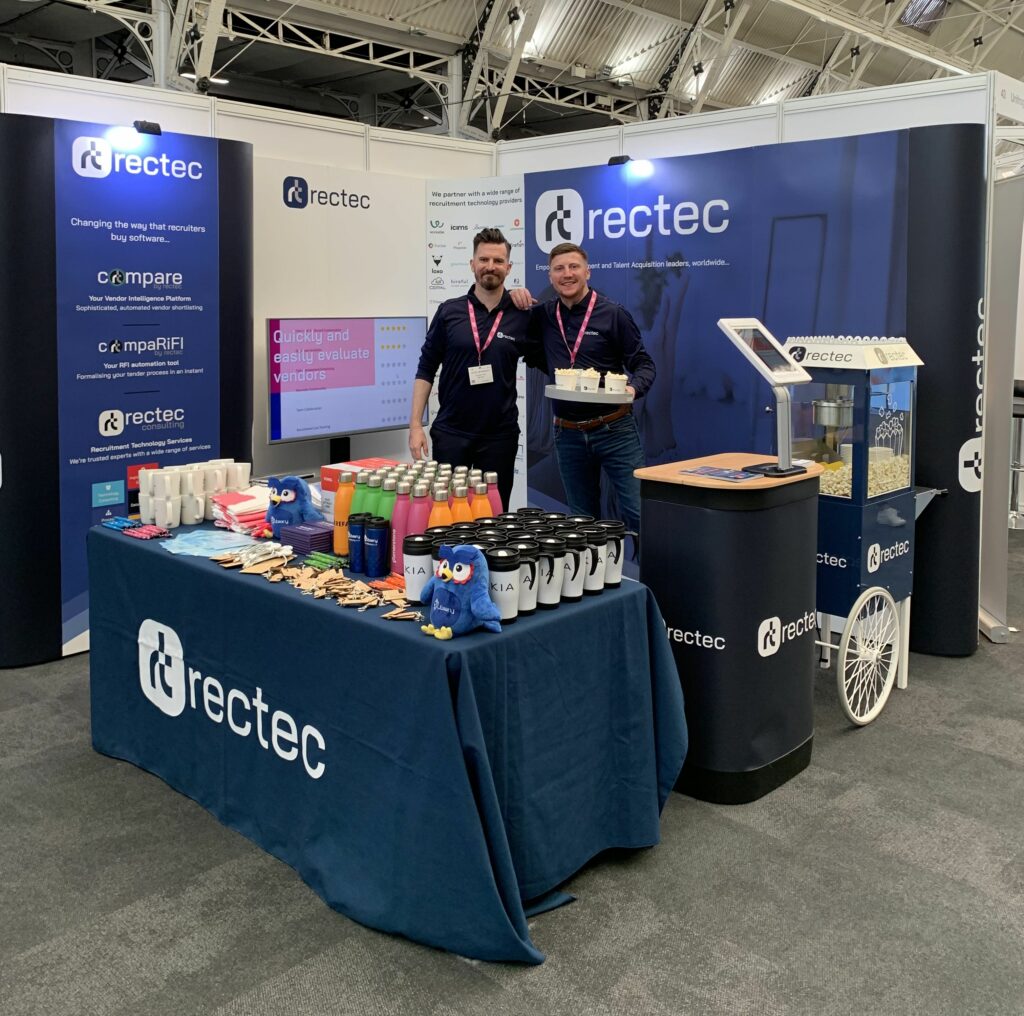 But whereas previous events had been peppered with discussions around pressures on talent sourcing (forever an issue for TA Leaders post-pandemic) and on building more sustainable relationships with talent, this year's IHR Live in London had a real tech-centric vibe to it, with discussions around recruitment-adjacent tech filtering in and how services like Rectec Compare are changing the game of tech acquisition.
So what were the main talking points at the Rectec stand?
The rise of SlowTech.
SlowTech is very much our own term (you heard it here first!), but one we think perfectly describes a new wave of technical interaction, focussed on quality, real-life connections, rather than just speedy ones.
Now, we're not saying anyone needs to compromise on pace when it comes to candidate comms or BD, but numerous stand visitors mentioned how an ATS, for example, was only as good as the depth and quality of candidate and client connections supported by the platform.
Which meant rapid UX and nifty design is one thing, but basic organisation, and making sure not a single person fell through the digital cracks was absolutely critical.
This, in turn, raised conversations around the power of tech to provide diligence where the human eye might scan and miss. That sort of detail cannot, and should not, ever be rushed.
Integrate this!
Anyone that's ever worked for a cumbersome public entity may relate to this, but a perennial pain point for in-house recruiters working in public service, or where long-winded tenders are par for the course, is the inherited stack.
Often, this stack is piled high with bolt-ons, unused services and software platform bits and bobs that maybe once might have been useful. Often, teams want to do a tech stack spring clean, but the process is convoluted, involving a lot of chefs who could potentially spoil the broth.
This is where services like Rectec can make the difference – by not only providing an objective view on how and where certainly ATS or recruitment CRMs can improve efficiencies and bring digital tools under one roof but through our consultancy services too. These services can provide a little extra hands-on integration and migration management, helping complex companies with broad tech-stacks navigate the harsh world of a tech clear-out.
The case for Rectec and specificity.
Something we're inordinately proud of is how positively Rectec is received by the wider recruitment fraternity. From our vendor partners to potential users, the case for Rectec, Rectec Compare and the Rectec Marketplace grows.
What we know is that the further our brand spreads, the further every stakeholder in the recruitment funnel benefits from better recruitment tech.
But it's not only because of the objective balance and spread of our comparison service, or the depth of our consultancy advice, but because we allow recruiters to be hyper-specific about their recruitment tech procurement needs.
As we always say, there is something for everyone in the recruitment world, the trouble is finding it. Well, that's what we do better than anyone else, and once again we felt the love at IHR Live London.
*
So once again, thank you to the IHR team, every guest of our stand and our vendor partners who came to say hi!
We'll see you on the road again soon. Until then, stay tuned to our blog, subscribe to our newsletter, follow us on LinkedIn or contact us live if you need any help or advice.
If you haven't seen our ATS and recruitment CRM comparison service yet, what are you waiting for?
Rectec Compare is totally free to use, and you can input your requirements in under 20 minutes to see what ATS or recruitment CRM best fits your needs.