And breathe – we've only just managed to catch our breath from another incredible week on the road at the Recruitment Agency Expo 2022. And what a week it was!
Firstly, we have to thank everyone who stopped by our stand and spoke to us – we were surrounded by the great and the good from the Recruitment world and, as our little corner of the recruitment tech market sits adjacent to so many heavy hitters, it was again a real pleasure to speak to a wide range of agencies, providers and guests of the event.
Secondly, to the 100+ people who came to Rob's talk – wow!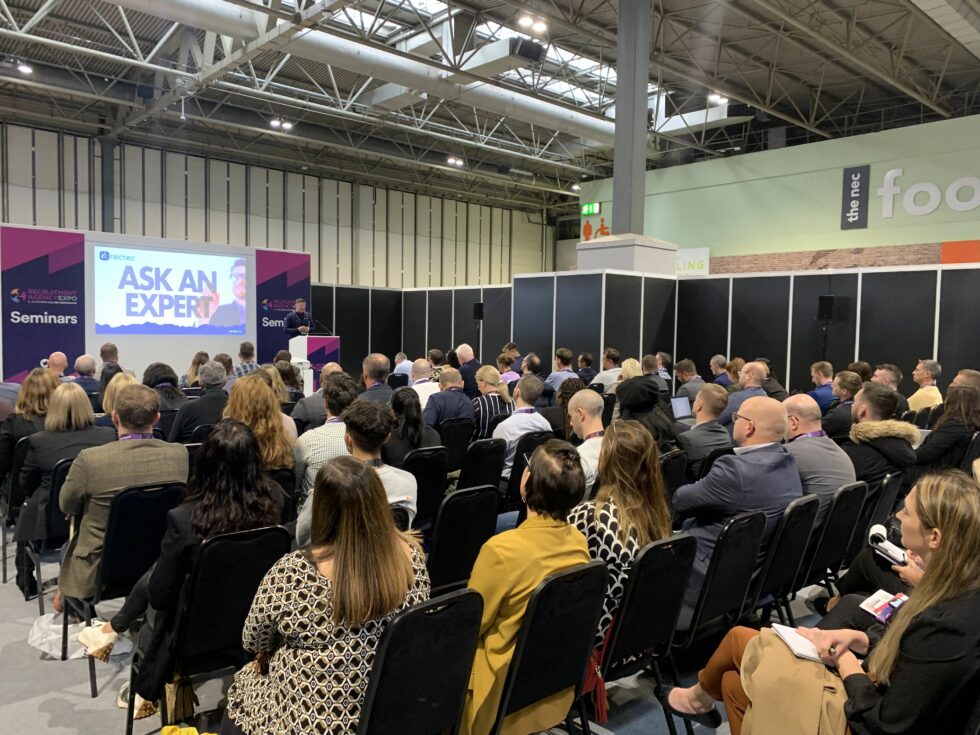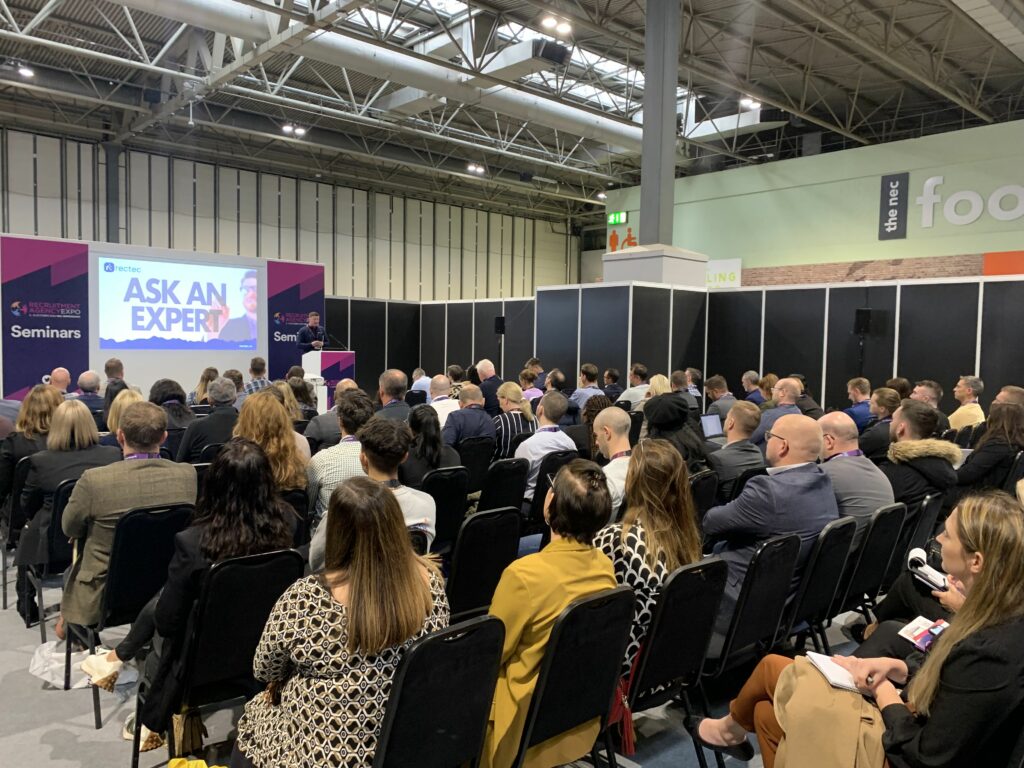 To say the turnout was unexpected is to understate just how blown away we were by the reception Rob had for his talk on the intersection of Technology and Recruitment.
We know that tech – and the advances in recruitment tech specifically – only help recruiters insofar as they understand the methods and strategies behind the creation of those platforms.
Cultural change takes time, and people (and companies!) can get left behind as rapid innovation unfurls.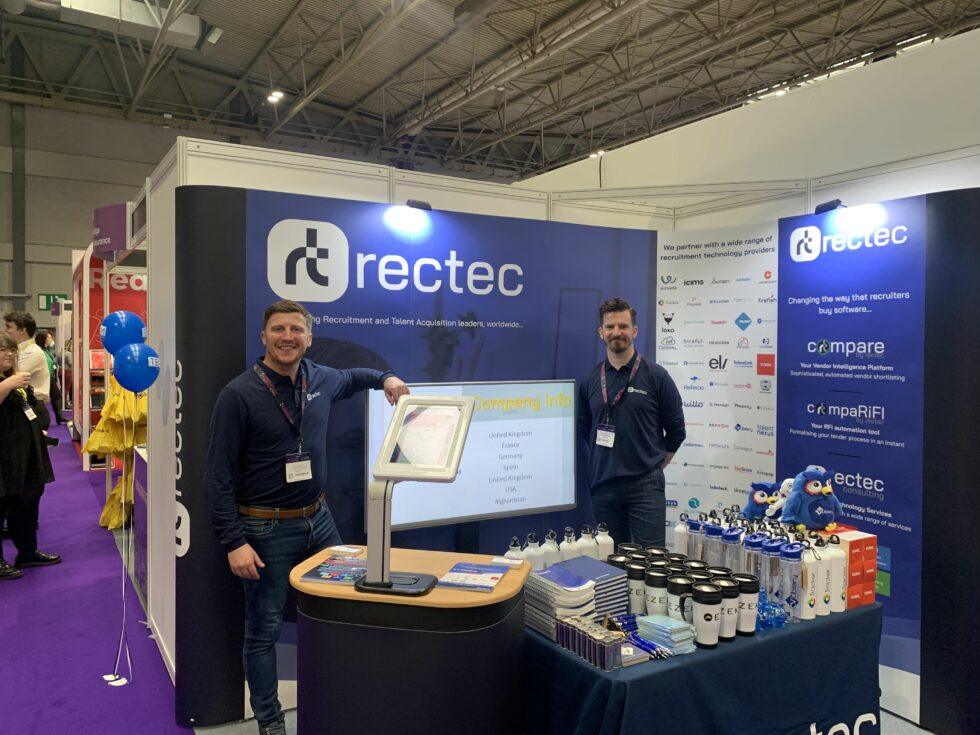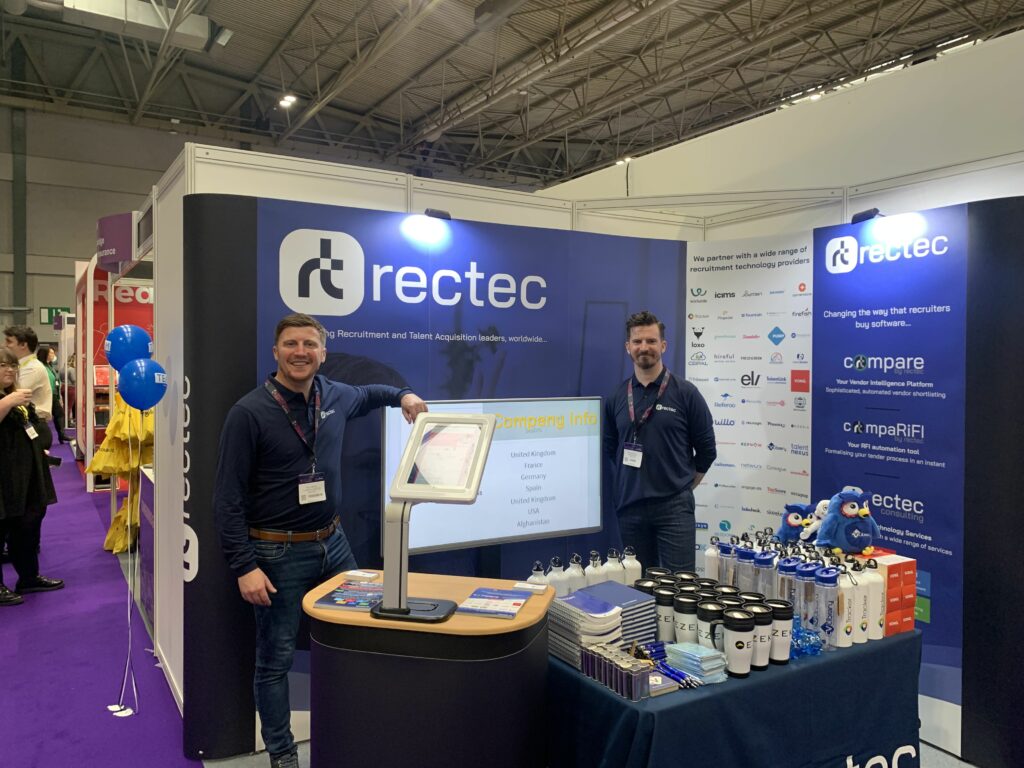 Something we're most proud of is how Rectec, and especially our comparison service, helps recruitment agencies understand how and why certain ATS or CRM platforms work the way they do, and how as recruitment tech advances, so too do relevant recruitment solutions.
But none of it works without human input and a thorough understanding of how tech helps improve the human connection between employer, agency, and candidate.
Being able to stand up in front of literally hundreds of people and talk in-depth about how enterprises can make the most of the changing technological landscape is one of those "pinch me" moments because it further reaffirms why we continue to do what we do.
In short, our week was mostly a week of "Thanks" to everyone who continues to welcome us into the amazing recruitment community across the UK and beyond.
We'll see you in two weeks at the IHR London event!
So if you haven't seen our ATS and recruitment CRM comparison service yet, what are you waiting for?
Rectec Compare is totally free to use, and you can input your requirements in under 20 minutes to see what ATS or recruitment CRM fits your needs.